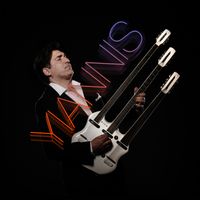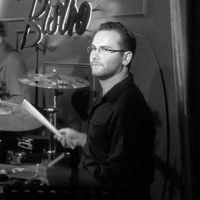 Dan Klas -  Drummer
Dan is a professional musician from Toronto, Ontario. He specializes in a wide range of styles and is best known for his versatility and conviction on the drums. Dan has been playing for over 20 years and has had the pleasure to have studied with a variety of teachers such as Robin Boers, Altaf Vellani, Paul DeLong, Mark Kelso, Don Vickery, and Barry Romberg. In between managing and performing a high energy pop/funk band called the Klassics, performing with a variety of funk, pop, rock, fusion, ethnic and Latin projects both live and in the studio, Dan completed and earned a Bachelor of Music from Humber College. He has been the drummer with The YK Project for 2 years.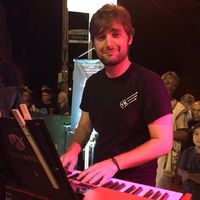 Giovanni Campanelli – Pianist
Giovanni is a pianist and keyboardist living in Toronto. Beginning his study of music at an early age, Giovanni has been performing, arranging, and composing for as long as he can remember. After graduating from the Humber College Bachelor of Music program in 2014, he has continued his musical journey performing and working with many different artists and bands spanning a wide variety of musical genres. Using his unique blend of jazz, R&B, and soul, Giovanni brings a fresh a soulful sound to the table. Giovanni has been performing with The YK Project for 2 years.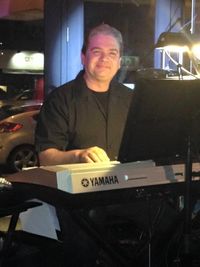 Angelo Kapoulas – Keyboardist
Angelo has been performing keyboards from the ripe age of 7 or 8 years of age.  He began performing with his father and brother Yiannis Kapoulas in their family run band performing at weddings, festivals and corporate events across Canada.  Angelo graduated from Recording Arts Canada where he flourished his love of sound, production and sound engineering.  He has been performing with Yiannis since age 7 and has been performing with The YK Project for over 10 years (well really a lifetime, because he's his brother!).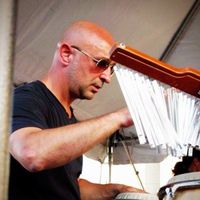 George Barbas – Percussionist
George's percussive background began as a study of rhythm, tones, and soundscapes as a spiritual and healing modality. Having spent a considerable amount of time in extraordinary circumstances within this area, he turned towards applying his background in a more traditional musical setting. Drawing deep inspiration from world cultures and music, George expresses his interest on a variety of instruments from Greece, the Middle East, Latin America and Africa. "The challenge with wanting to be as good as you can and express the music in its' proper form is that each instrument from any of these regions can be a lifetime of devotion of their own. I was just enough crazy to want to try them all. Mastery is out of the question, but if I can make them sound how they make me feel, I would consider that a success." George has been performing with Yiannis for over 10 years.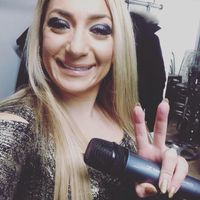 Elena Luka – Singer
Elena has been singing and performer from the age of 5 with her father Terry, who also happens to be a musician.  Elena's father is an avid piano and violin performer from the Island of Cyprus.  Terry transferred this love of music to Elena where she began performing with him and his band Omega Entertainment at weddings, corporate events and festivals across Canada and Cyprus.  Elena is a certified school Teacher and a trained Classical Vocalist by the Royal Conservatory of Music and has further been instructed by some of Toronto's stellar vocal coaches.  Elena lived in Cyprus for several years where she performed at numerous 5 star resorts for tourists and locals.  Elena met Yiannis in 2004 at a weekly residency gig in a Toronto supper club, where she auditioned for his band at the time, Ena K'Ena.  Ena K'Ena continues to be led by Elena where the band performs at several Greek Festivals across Ontario.  Elena also makes guest performance appearances with The YK Project and will appear on Yiannis' upcoming album Awakening.  Elena is also the manager and booking agent for Yiannis and The YK Project.